The Compact Multiparameter Oil Condition Monitoring System VDC100
The VDC100 from MicroResonant is designed to obtain reliable oil condition data independent of the operating status of the machines. With the active temperature control of the fluid, the parameters can be determined at (one or more) desired reference temperatures, which is most important for viscosity measurements. Therefore, the transfer of measured viscosity to another temperature than measured is avoided. A high pressure resistant version of the cell is available for industrial use, which allows the measurement of the parameters over pressure, too. This version is also equiped with an additional oil humdity sensor.
The VDC100 is therefore, the most comprehensive oil analysis system, available.
The VDC100, primarily measures viscosity and density, but the electrical fluid parameters are also available. Due to the included temperature control, also the temperature characteristics of these qunatities can be monitored. With an external pressure sensor or regulator, also the pressure characteristics can be determined.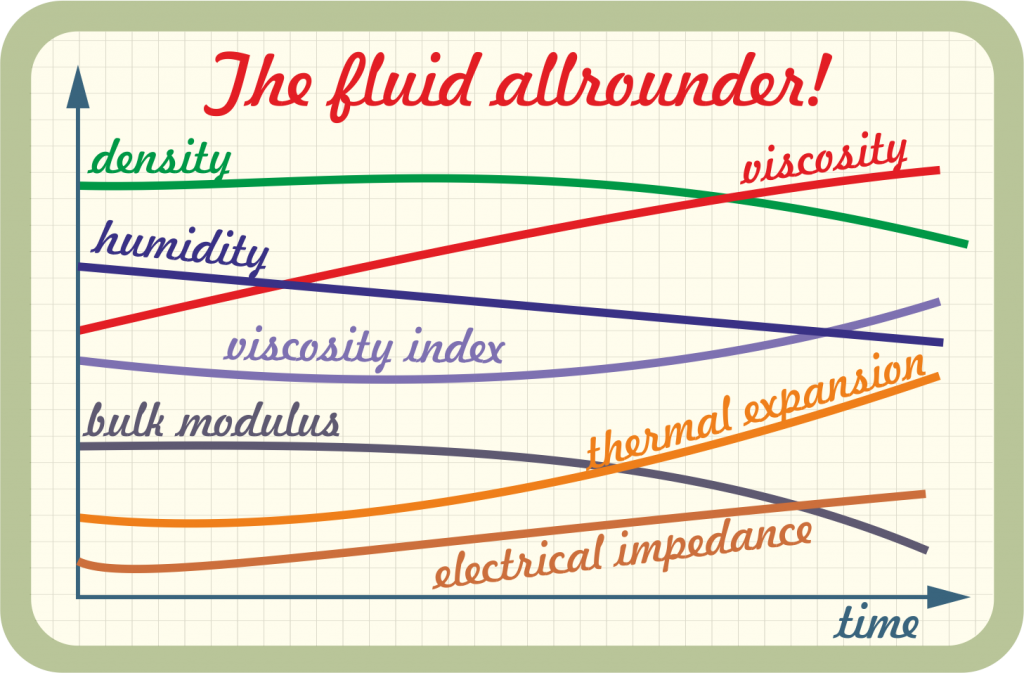 The precise viscosity sensor for online oil condition monitoring